Teen Read Week is officially October 16th through 22nd, but here at The Hub, we're celebrating all month long with 31 Days of Authors. On each day in October, we'll bring you author interviews and profiles and reflections on what YALSA-recognized books have meant to us.
What better way to think about the world of YA lit and YA authors this month then to give credit to those who are just getting their start? Here's a look at some of the authors debuting their first novels this October. Don't forget — if you read a debut novel you love, you have the power to nominate it for the William C Morris Award.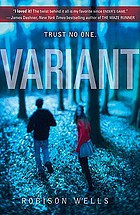 Although Robison Wells's novel Variant (HarperTeen, 9780062026089) sounds like the makings of a dystopian novel, this story is much more twist-and-turn science fiction thriller than your typical dystopian. Benson's gotten a scholarship to attend the prestigious Maxfield Academy and he thinks that this will be the thing that helps him get away from his small town roots and onto bigger and better things. But the school isn't the paradise he thought it would be — he's trapped inside a razor-wire fence, with no adults around to offer protection or advice, and every action is recorded by camera. There's a secret lurking in this school, but uncovering it sounds like certain death. Does Benson have the willpower to break the rules and try to save himself?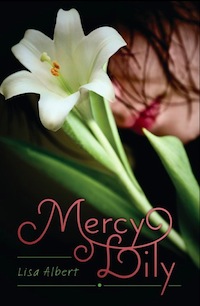 Mercy Lily by Lisa Albert (Flux, 9780738726991) explores what happens when Lily's mother begins losing her long-time battle with multiple sclerosis. Although Lily's mother has gone the route of traditional medicine to alleviate her symptoms, she finds that they're not working, and so she turns to alternative treatments, including bee sting therapy. Lily's experience as a vet assistant has led her to understanding how this is administered, and she is charged with the task of treating her mother. The challenge is, though, that Lily's mom doesn't really want the treatment — she wants mercy and reprieve from it all. She wants to die, and Lily must come to grips with this idea and how it impacts both her life and her mother's.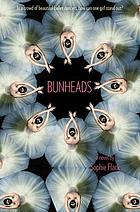 October must be the unofficial month of dance, as two debut novels feature dance — and more specifically, ballet — at the center of their plots. The first is Bunheads by Sophie Flack (Poppy/Little, Brown, 9780316126533). 19-year-old Hannah has spent all of her teens years as a student in the prestigious Manhattan Ballet Company, where her entire life has been devoted to nothing but dance. She lives it, eats it, and breathes it. There's been no other life to her, and up until now, she's been fine with this. But then she meets Jacob — an average boy who doesn't live his life on stage — and suddenly, Hannah begins to question her life choices and wonders if there are bigger things waiting for her off stage. This realistic and engaging story is written by an author who herself grew up performing ballet on stage, and the authority is notable. Bunheads will resonate with readers who love the arts and those who are themselves struggling with pursuing their passion.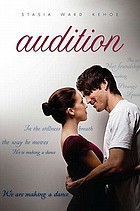 Stasia Ward Kehoe also offers up her debut novel about the world of competitive world of ballet in Audition (Viking/Penguin, 9780670013197). Written in verse, this novel follows Sara, who has earned a scholarship during her junior year of high school that allows her the opportunity to study ballet professionally. When she gives up the comfort and security of her life to attend to her education, she's placed in a place that's foreign and jarring to her — and then she meets Remington. He's a choreographer and an older man, and Sara can't help but fall for him. And he begins using her as his muse, and in doing so, Sara discovers that she is passionate about not only him, but also writing. Suddenly, she begins questioning everything: is her love in writing? Is her love in ballet? Is her love in Rem honest or is she simply being used? Aside from her novel, Ward is part of a group of authors who put together a resource and tour called Stages on Pages, meant to help readers connect to books and authors who are passionate about the performing arts.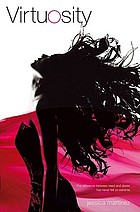 Yet another book about the performing arts has its debut this month, and that's Jessica Martinez's Virtuosity (Simon Pulse, 9781442420526). Carmen is a passionate violinist. It's her entire life and her focus. Her goal this year is to win a prestigious music competition, but she can't with Jeremy in the way. And as much as she wants to hate him because he is a jerk, because he's arrogant, and because he's so attractive, she can't help falling for him. Carmen knows it's wrong to want him so bad, but she can't help herself. But when their relationship ignites, can she trust him with her biggest secret? This novel about music, competition, and the lengths that performers go to stay on top and the toll it takes on them mentally is sure to resonate with readers who, too, set their sights high and always reach for them.
During this month of celebrating authors, be sure to pick up a debut novel and try out one of the new voices breaking ground in the world of YA lit. And if one of these strikes you as one that stands out, remember, you can nominate it for this year's William C Morris award, given by YALSA.