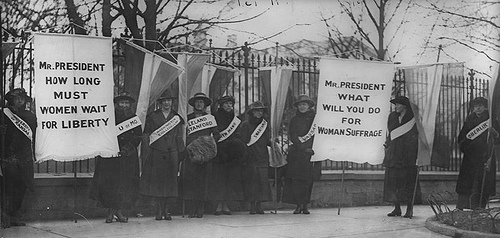 March is National Women's History Month. This year was the 100th anniversary of the Women's Suffrage Parade in Washington D.C. As a tribute and celebration to all the previous women who have challenged rules, broken rules, and changed the world, here's a list of books throughout America's history from a woman's perspective.
1600s
Major Events Include: the Jamestown settlement, Mayflower Voyage, and Salem Witch Trials.
Books in this time period include:
Witch Child by Celia Rees
Mary admits that she's a witch. She travels from England to the New World in hopes of escaping the same fate as her grandmother. The more she sees in the New World, the more she tries to hide her true self, until she can't take it any longer.
1700s
Major Events Include: the French and Indian War, the American Revolution, America gaining Independence, and the start of the Industrial Revolution
Books in this time period include:
5th of March by Ann Rinaldi
Rachel Marsh works for John and Abigail Adams, both of whom she greatly admires. Her loyalty to America and her employers could be tested when she meets a British solider. He plays a role in the Boston Massacre and Rachel must decide her future.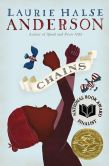 Chains by Laurie Halse Anderson
In a country fighting for freedom, Isabel and her sister Ruth want their own freedom. The sisters change hands and become property of the Locktons, supportors of the crown. Isabel meets a Patriot slave, who convinces her to spy on the Locktons for the rebels.
Fever 1793 by Laurie Halse Anderson
Mattie has big plans for her future: she wants to turn the family business into the best coffeehouse in Philadelphia. Then a fever sweeps through the docks and into the city. Now everything's uncertain as people die and thousands leave the city.
Hang a Thousand Trees with Ribbons by Ann Rinaldi
Phillis Wheatley belongs to a wealthy Bostonian merchant family. They educate her and help her discover her talent for writing poetry. When they look to publish her work, no one in America will step forward, so they turn to England. In London, Phillis Wheatley gains fame, but she also struggles to find her place in the world.
Soldier's Secret by Sheila Solomon Klass
Deborah Sampson wanted more than what women were offered; she wanted to travel and fight for her beliefs. She lied her way into the Continental Army, hiding her true identity. She became Robert Shurtliff. She fought the British, hoping that no one would discover her secret.
1800s
Major Events Include: Manifest Destiny, the War of 1812, the Trail of Tears, Texan independence, the Mexican War, the Gold Rush, the Civil War, the Underground Railroad, the Seneca Falls Convention, and Ellis Island opening
Books in this time period include: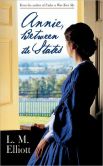 Annie Between the States by L.M. Elliot
Annie lives in Virginia, where the Civil War rages around her. She helps tend to wounded soldiers while aiding Confederate soldiers and warning them of Union traps. When she comes across a wounded Union officer, she must dig deep into her soul to uncover her true feelings about the war and love.
Belle by Beverly Jenkins
Belle escapes to the North as a free woman, where she finds shelter with another family. She finds herself falling for the boy who found her. He's engaged to another girl, but she still hopes for a happy ending.
Boston Jane by Jennifer Holm
Jane's graduated from finishing school and plans on marrying the boy she admired since she was twelve years old. When he went out west to the Washington Territory, she followed. She's shocked to discover he's been called away on an errand and won't be returning for quite some time. Jane must learn to survive in the wilderness.
Elizabeth Van Lew by Heidi Schoof
A biography of a Southern lady turned spy. When Elizabeth went to school in the North, it made her understand more about her life. She thought slavery was an appalling idea and worked to change it. Although she was vocal about her beliefs, much of her work was done in secret.
The Luxe by Anna Godbersen
In the year 1899, Manhattan society has graced the Holland sisters. Elizabeth and Diana want a sparkling future — but they must tread carefully through the elite society. There's plenty of beautiful dresses, forbidden romance, betrayal, and secrets.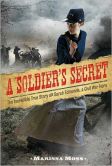 Soldier's Secret by Marissa Moss
Frank Thompson is a spy, often changing his appearance as the job requires. What the Union Army doesn't know is that Frank isn't his real name. It's Sarah Edmonds. As Frank, Sarah commits dangerous and important acts. She just hopes that she doesn't get caught — as a spy or as a woman.
Two Girls of Gettysburg by Lisa Klein
Lizzie and Rosanna are more than cousins — they're best friends. But when the Civil War breaks out, it breaks them apart. Lizzie's committed to the Union side as she lives in Gettysburg. Her cousin's originally from the South. The war tears them apart as they hold fast to their beliefs. When they meet again, everything has changed.
1900s
Major Events Include: World War I, women earning the right to vote, the Great Depression, Pearl Harbor, World War II, Rosie the Riveter, the Korean War, Civil Rights, the Vietnam War, the Cold War, and the feminist movement
Books in this time period include:
Almost Astronauts by Tanya Lee Stone
Thirteen women took on the challenge of proving to NASA that they, too, could be astronauts. They endured harsh physical tests as well as psychological testing to gain their chance. These women were determined to break down every barrier thrown up at them (and there were several).
Ashes of Roses by Mary Jane Auch
As Rose reaches Ellis Island, she knows she's now in the land of opportunity. Her baby brother is turned away, forcing him and her father to return to Ireland. Rose finds herself in a factory, working to make ends meet. Is she better off in America?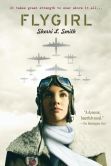 Flygirl by Sherri L. Smith
Ida Mae loves to fly. When America enters World War II, women pilots can enter the WASP program (Women Airforce Service Pilots). Ida can't believe the opportunity — sure, she'll have to lie to get in, but her skin's so light, she can pass for a white woman. Serving her country, helping out the men overseas, and flying just might be more important than her skin color. Can she survive the training, keep her secret, and still stay true to herself?
Fire from the Rock by Sharon Draper
Sylvia can't wait for high school. She's excited for football games and dances, but she's also excited to learn. Things are changing in Little Rock: the high school will be integrated. Sylvie's been asked to be one of the first black students to attend Central High School. Sylvie knows that things have to change, but she's not sure she can help without being harmed.
The Girl is Murder by Kathryn Miller Haines
Iris desperately wants to become involved in her father's detective agency, but he refuses her offer. When a new case comes up that involves a boy at her school, Iris decides to secretly go behind his back and help. Soon she's knee-deep in trouble.

Let Me Play by Karen Blumenthal
The story of women and sport — how they fought to play sports, how society didn't like it, and how Title IX became a law, allowing future generations of women the ability to play sports without thinking twice. Title IX wasn't just about sports, but equality for women.
Vixen by Jillian Larkin
Three girls want to make their dreams come true in Chicago during the Jazz Age. The three of them are drawn to speakeasies. In some way, they all want to change their lives, but in society's eyes, it's almost impossible.
Yankee Doodle Gals by Amy Nathan
An in-depth look at the WASPs (Women Airforce Service Pilots) during WWII. While they weren't allowed in combat, they flew planes during test runs, helped train soldiers by flying "enemy" planes in war games, and delivered plans. These women followed their dreams to become pilots against the odds.
— Jennifer Rummel, currently reading The Wig in the Window by Kristen Kittscher
The following two tabs change content below.
I'm a YA Librarian who love love loves books and reading. My favorite types of books include mysteries, romance, thrillers, and spy books. I adore crafty books, regency romances, and cozy mysteries. When I'm not reading or talking about books, I love baking, crafting, and watching the Celtics.
Latest posts by Jennifer Rummel (see all)