This week, lots of librarians we lucky enough to attend ALA annual – if you were one of the #alaleftbehind, check out the hashtag  #alaac15 for more details: ideas from sessions, new books, and more.
@YALSA_Director: Say hello to the 2015 – 2016 @yalsa Board of directors! #alaac15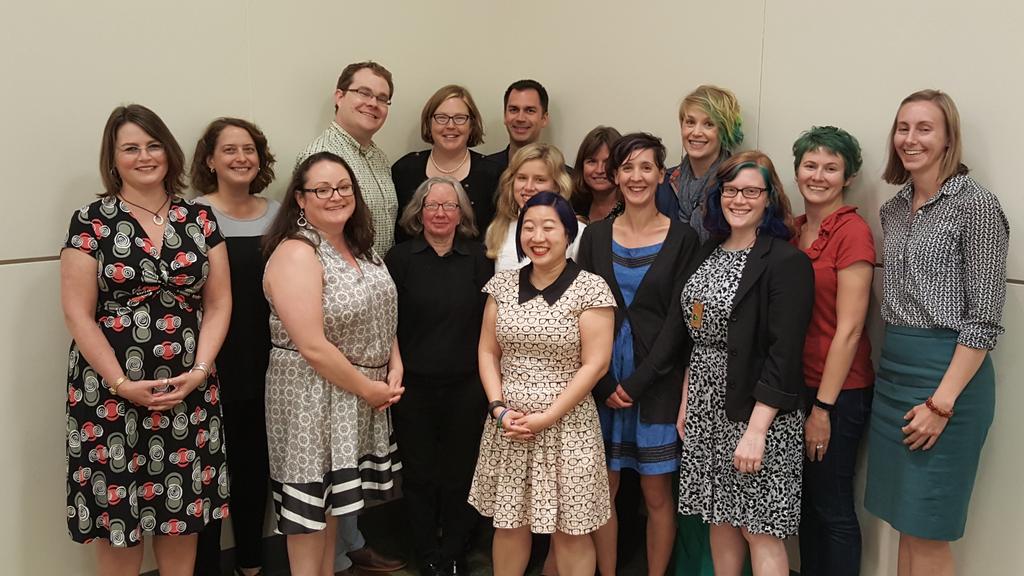 Book News:
Movies/TV News:
@PWKidsBookshelf J.K. Rowling updates Twitter header with new 'Fantastic Beasts' clues | Hypable http://pwne.ws/1GN7ZT4 
@TIME: See Jennifer Lawrence in exclusive Hunger Games portraits http://ti.me/1CHDTPT 

Librarianship:
@JP_Books: I'm giving $500,000 in grants to 127 school libraries. View the first round of recipients at http://www.scholastic.com/pattersonpartnership/ …


Blogs:
@TLT16 Circulating Maker Kits, part two – Putting the Kits Together (with a book list) http://www.teenlibrariantoolbox.com/2015/07/circulating-maker-kits-part-two-putting-the-kits-together-with-a-manifest/ …
@
TLT16
ICYMI: Here's part 3 in a series on measuring YA program success at your library:
http://www.
teenlibrariantoolbox.com/2015/01/the-me
asure-of-program-success-its-complicated-kind-of/
 

…
Just for Fun:
@
EpicReads:
SAY YES TO THE D̶R̶E̶S̶S̶ BOOK.
https://www.
youtube.com/watch?v=b21kBE
58UeM
 

…
@
boothheather
 Teen at the ref desk: Woah! Is that a 3D printer? I didn't know we had one of those! Me:<sigh> no… it's a microfiche reader.
#
librarylife


~ Jennifer Rummel currently reading Summer of Chasing Mermaids by Sarah Ockler
The following two tabs change content below.
I'm a YA Librarian who love love loves books and reading. My favorite types of books include mysteries, romance, thrillers, and spy books. I adore crafty books, regency romances, and cozy mysteries. When I'm not reading or talking about books, I love baking, crafting, and watching the Celtics.
Latest posts by Jennifer Rummel (see all)