Almost 100 years to the day (June 28th, to be exact), the world lost a man and the world would change forever. I'm not sure what would have happened if the Archduke Franz Ferdinand hadn't been shot and killed. Would the world have collapsed into war eventually, or could it have been avoided somehow?  His death triggered the domino effect that led to the Great War which devastated the world, killing more than 9 million soldiers.
If you want to learn more about World War I, take a look at these nonfiction books:
World War I for Kids by R. Kent Rasmussen
Despite the name, this book is perfect for older readers with an in-depth look at the war; the causes of war, secret treaties, tactics of war, the war itself, the home front, and the aftermath from all perspectives. Photos, sidebars, activities, and maps break up the text.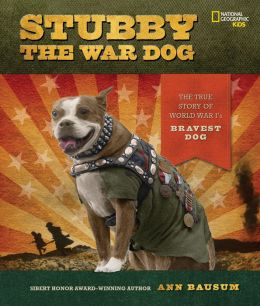 Stubby the War Dog by Ann Bausum
Great for animal lovers, this book shares the story of how one dog from Connecticut found his way to Europe.  He helped out keeping watch for the men, warning the men of attacks, and soothing aching hearts. Wounded once, he went back to the line of duty to his friends and to his family. He's still in the hearts and minds of those who knew him and a whole generation just learning about him now.
World War I: the definitive visual history from Sarajevo to Versailles by R.G. Grant
A great in-depth read filled with lots of photographs, timelines, maps, personal accounts, and with profiles on key figures and leaders of the war. There's something for everyone in this book for historical readers of all expertise.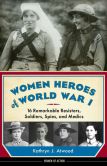 Women Heroes of World War I: 16 Remarkable Resisters, Soldiers, Spies, and Medics by Kathryn J. Atwood.
Most of these women helped change the world, even though they couldn't vote and were looked upon as second class citizens. The women range from lady to peasant, soldier to journalist, and young to old. There's no doubt that all these women were brave and daring. Pictures and personal stories of each woman are woven into the narrative to make it more compelling.
~ Jennifer Rummel Currently Reading Weird but True! Ripped from the Headlines from National Geographic Kids