With Valentine's Day right around the corner, it seems like a perfect time to highlight some great examples of love stories and romances in comics. Though romance comics were very popular in comics historically, this genre is sometimes overlooked in the current comics marketplace, receiving less focus than superhero stories and tales of adventure. But, this is not because of a lack of romantic tales being written. Though they may not always garner as many headlines, these stories exist and have great crossover appeal for readers who don't generally read comics.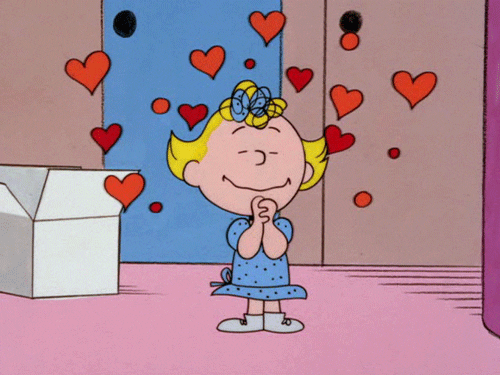 Ivy by Sarah Oleksyk – In Ivy's opinion, high school life in coastal Maine is not all it's cracked up to be. Her teachers are mean, her friends seem to be drifting away from her, and she can't even contemplate being stuck in this town for the rest of her life. Worst of all, her mother doesn't understand her desire to pursue her passion for art by going to art school and wants Ivy to go to a local business school instead. When she meets a fellow artist on a trip to a school fair in Boston, Ivy feels like she finally has some hope as a long-distance relationship starts to blossom between them. But, will this romance be everything that she hopes it will be? This story will resonate with readers and was selected for YALSA's Great Graphic Novels 2012 list.
Jonesy by Sam Humphries with art by Caitlin Rose Boyle – Jonesy is an anime fan, a music fan, and a zine creator. That might seem like enough for one teen to handle, but Jonesy has one other key characteristic as well – the power to make people fall in love. So, she has to navigate life trying to use her powers for good while also trying to sort out her own love life since she can't use her powers on herself. Debuting on February 10th, this new series is coming just in time for Valentine's Day and looks like it will be a fun new read.
12 Reasons Why I Love Her by Jamie S. Rich with art by Joëlle Jones – This unique graphic novel traces the relationship between Gwen and Evans from its high points to its low points. Told through twelve short stories that are not presented in sequence, the story slowly unfolds with readers learning tidbits of information through each story. The story is relatable and presents both the strengths and weaknesses of each of the characters. Watch for a special tenth anniversary edition later this month if it sounds interesting!
Sense & Sensibility by Jane Austen as adapted by Nancy Butler with art by Sonny Liew – Jane Austen is one of the most beloved writers of stories that combine humor and romance so it makes sense that her works are frequently fodder for new adaptations. In this case, Nancy Butler has adapted Austen's story of the Dashwood sisters and their search for love and happiness to work seamlessly with Sonny Liew's artwork. This adaptation made YALSA's 2012 Great Graphic Novels list for good reason. It is a great option for new and long-term Austen fans alike.
My Love Story!! by Kazune Kawahara with art by Aruko – Takeo tends to live in the shadow of his best friend Sunakawa, particularly romantically. With someone as perfect as Sunakawa around, who would even look twice at Takeo? But, when he stops someone from harassing Yamato on a train, he starts to hope that his luck might be changing. Will Yamato choose him over Sunakawa? This popular manga series combines humor and romance in perfect proportions and will be great for any manga fan.
What are your favorite comics about love and romance? Let me know in the comments!
— Carli Spina, currently reading Lost Stars by Claudia Gray