The 2019 Hub Reading Challenge is flying by! Time for a check-in!
Other than the end of the Reading Challenge, there's another big thing looming over a lot of y'all who work in public libraries.
Summer reading!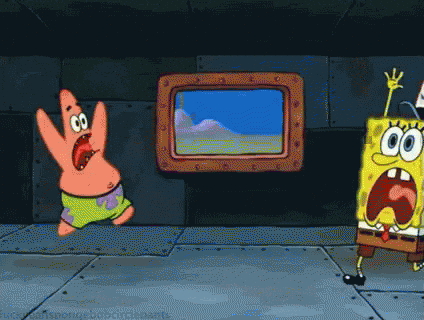 Deep breaths, people! There's good news in this post!
If you're feeling like you're lagging on this year's challenge, summer reading can be a great motivator. In my last job at a public library, we were always inundated from June to August with folks of all ages and interest levels looking for new books to read and sometimes it was a challenge to help them find something that might appeal to them that was actually on the shelf available for check out. Because lots of readers = lots of bare shelves! So going into a time of high circulation with some fresh new titles in mind can be super helpful! So maybe it's time to take a look at the spreadsheet of eligible titles and choose a book you know very little about. Your readers' advisory repertoire will thank you later!
And if you're not a library staff member preparing to run summer reading, maybe you can use some of the titles from this challenge towards your own summer reading goals!
So, how is your challenge going? Are you zooming along towards your goal? Or has your start been slower than you hoped? (It's okay, you have time!) What have you read so far that you've loved (or hated)?
Be sure to let us know in the comments! And be sure to tag any social media posts with #hubchallenge!
Here's a quick reminder of the challenge guidelines:
Format matters: a title that has been recognized for both the print version and the audiobook version can be both read and listened to and count as two books, but a book that has won multiple awards or appears on multiple lists in the same format only counts as one title.
Books must be read/listened to (both begun and finished) between the date the award winners and selected lists have been released and June 30, 2019 at 11:59pm EST. If you've already read/listened to a title (before the winners/selected lists were announced), you must re-read/listen to it for it to count. The challenge ends on June 30, 2019 at at 11:59pm EST. Once you've completed the challenge, let us know by completing this form.
Just about everyone who doesn't work for ALA is eligible to participate. Non-ALA/YALSA members are eligible. Teens are eligible. Non-US residents/citizens are eligible. (More eligibility questions? Leave a comment or email us.)
The grand prize winner will be selected by 11:59pm EST on July 1, 2019. The winner will be notified via email.
–Stephen Ashley, currently reading Aurora Rising by Amie Kaufman and Jay Kristoff