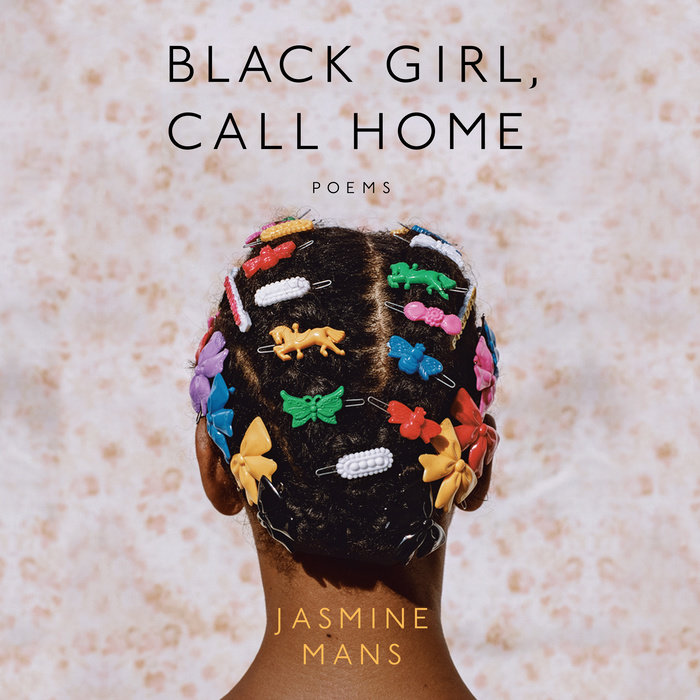 Black Girl, Call Home by Jasmine Mans; narrated by Jasmine Mans
Penguin Random House Audio Publishing Group
Publication Date: March 9, 2021
ISBN: 9780593346877
In the poetry collection Black Girl, Call Home, Jasmine Mans writes a love letter to herself and other Black girls and women as they embark on their journeys to find their truth and belonging. Mans explores topics that will appeal to teens including race, sexuality, pop culture, feminism, and mental health. In one prominent poem, a mother argues with her daughter about her interactions with the police. Mans also points a critical lens toward Kanye West and writes in continued support of Black women icons Whitney Houston and Serena Williams.
Mans narrates her collection and she does an incredible job. There are several poems that are read in canon with Mans reciting several parts simultaneously. Those poems are effective and haunting. Pauses are well-placed; voice changes, crescendos, and diminuendos are top notch. Teens who don't typically read poetry will be hooked by Mans first few lines.
Recommend this book to teens who ask for poetry from Rupi Kaur, Eve Ewing, and Zetta Elliott. Black Girl, Call Home would be a fine companion to Zetta Elliott's book of poems Say Her Name and Anne Helen Petersen's essay collection Too Fat, Too Slutty, Too Loud: The Rise and Reign of the Unruly Woman. Pair with novels such as Echo Brown's Black Girl Unlimited and #AA2022 nominees The Life I'm In by Sharon G. Flake, and Chlorine Sky by Mahogany L. Browne.
–Christine Pyles
---
The Selected Lists teams read throughout the year in search of the best titles published in their respective categories. Once a book is suggested (either internally or through the title suggestion form), it must pass through a review process to be designated an official nomination.
Each week, the teams feature a review of one of the officially nominated titles. Additional titles to receive this designation are listed as well. At year's end, the team will curate a final list from all nominated titles and select a Top Ten. The previous years' lists are available on The Hub.