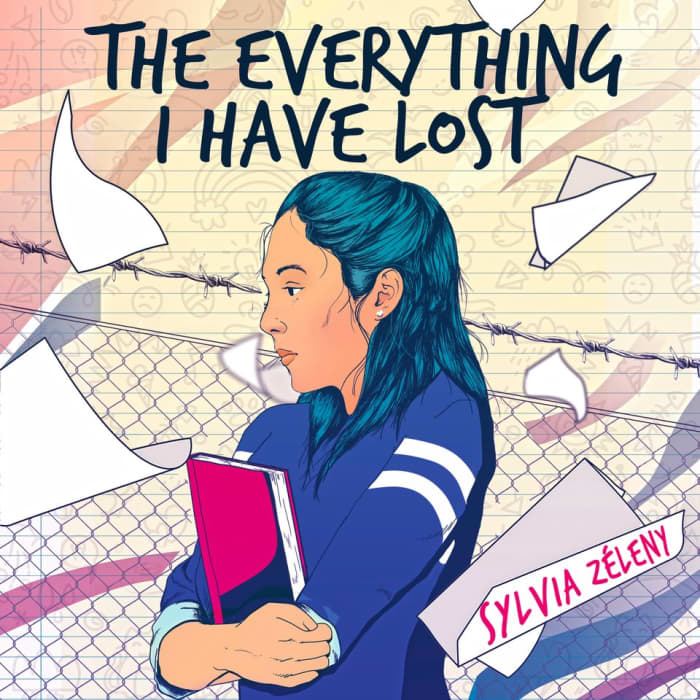 The Everything I Have Lost by Sylvia Zéleny; narrated by Lori Felipe-Barkin
OrangeSky Audio
Release date: 05-11-21
ISBN: 9781667003146
Told through journal entries, Julia shares her life coming of age in Juarez, Mexico. Although a US citizen herself, her father is not, and so they live in the "murder capital of the world." People die, women disappear, and drug runners rule the streets. Just on the other side of the river is El Paso, Texas, where her aunt and cousins live.  When her father becomes one of the casualties of this domestic war, will they escape to the US?
Originally written in Spanish, Zéleny has re-written this title in English to reach more readers.  While Julie starts with a young voice, at 13 years old, her life experiences tear through the page as she grows up quickly under dire circumstances. Her fraught relationships with her parents and friends in these tumultuous years and experiences are shown with truth and honesty. Felipe-Barkin's voice is perfect for Julia's character and she blends the English and occasional Spanish effortlessly.  
Readers interested in the US immigrant experience will appreciate this first hand story. Similar situations like Beast Rider by Tony Johnston and the Disappeared series by Francisco X. Stork. For nonfiction teen accounts of US immigration, check out The Other Side: Stories of Central American Teen Refugees Who Dream of Crossing the Border by Juan Pablo Villalobos.
-Cathy Outten
Other Nominated Titles
The Cost of Knowing by Brittney Morris; narrated by Kevin R. Free (April 6, 2021)
What Beauty There Is by Cory Anderson; narrated by Dan Bittner and Emma Galvin (April 6, 2011)
Tell Me My Name by Amy Reed; narrated by Jorjeana Marie (March 9, 2021)
---
The Selected Lists teams read throughout the year in search of the best titles published in their respective categories. Once a book is suggested (either internally or through the title suggestion form), it must pass through a review process to be designated an official nomination.
Each week, the teams feature a review of one of the officially nominated titles. Additional titles to receive this designation are listed as well. At year's end, the team will curate a final list from all nominated titles and select a Top Ten. The previous years' lists are available on The Hub.