Get out of the heat and into a comfy, air conditioned space with a cool glass of iced tea while embarking on a fantastical journey exploring ten exciting new worlds!
Blood Debts Volume 1
By Terry J. Benton-Walker
Publisher: Tor Teen
Release Date: April 4, 2023
Reading Level: Gr. 8-12
ISBN: 9781250825926
Thirty years after a New Orleans murder and tragic magical events, sixteen year old twins Clement and Cristina Trudeau have found destructive ways to cope with their father's death and mother's illness. They have also lost their close connection.
After discovering their mother's illness is a curse placed on her by a member of the magic counselor of which the Trudeau family had once reigned over, they must find the wielder of the curse and solve a thirty year old murder. It is up to the twins who must learn to trust each other again to alleviate the divide between magical and non magical residents of New Orleans or history may repeat itself.
Racism, family dynamics, politics, and justice are some of themes visited in this contemporary fantasy novel. Blood Debts would appeal to fans of Spellbound and Delicious Monsters. (Benton-Walker, T. J.)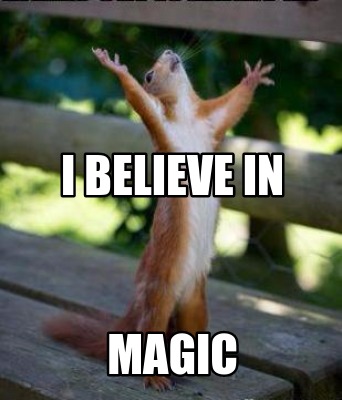 Bonesmith
By Nicki Pau Preto
Publisher: Margaret K. McElderberry Books
Release Date: July 25, 2023
Reading Level: Gr. 8-12
ISBN: 9781665910590
Wren is a disgraced Valkyr, a ghost fighting warrior, who has failed the trial to enter the House of Bone due to sabotage. She is sent to the far ends of the Dominions to the Border Wall which is the last stronghold against the Breach where the undead traipse freely with abandon.
When a prince of the House of Gold is kidnapped and taken beyond the Border Wall, Wren seizes the opportunity to prove herself to her nearly absent father to rescue the prince. She cannot do it alone. She must ally herself with those who have a mutual dislike and distrust in order to delve deeper into the fight against the enemy they all face: the undead.
Much like in Lord of the Rings and Dungeons and Dragons, an unlikely cast of characters are thrown together for one common cause forging friendships in this Dark Fantasy. It is a novel of friendship, family dynamics, and adventure. (Pau, Preto)
Bring Me Your Midnight
By Rachel Griffin
Publisher: Sourcebooks Fire
Release Date: August 29, 2023
Reading Level: Gr. 9-12
ISBN: 9781728256153
Forbidden love or arranged stability. A romantic fantasy novel of choice between duty and desire from the author of bestselling novels: The Nature of Witches and Wild is the Witch.
Tana Fairchild is an islander witch who has been promised to marry a mainlander in an alliance of peace. She must decide to do what is right for her coven or follow her heart.
By releasing most of their magic into the ocean to prove to the mainlanders they intend no harm, they are able to keep the peace. Tana misses the full moon, midnight ritual which has the dire consequences of destroying the peace between the two groups. She is left to deal with the repercussions alone.
She meets Wolfe, a witch from a coven that practices Dark Magic. He teaches her his form of magic, empowering her in a way she has never felt before and a bond forms between them. As time goes on, the ocean becomes more violent and in need of appeasement yet Wolfe encourages Tana not to release her magic.
She must make a choice. Marry Landon, a Mainlander she was promised to since she was young or follow her heart. A choice that could lead to deadly consequences for her coven and island to face. (Griffin, R.)
Her Radiant Curse
By Elizabeth Lim
Publisher: Alfred A. Knopf Books for Young Readers
Release Date: August 29, 2023
Reading Level: Gr. 7-12
ISBN: 9780593300992
Channi and Vanna are sisters, one is beautiful and the other is hideous to gaze upon to all except her sister. One was sacrificed to the Demon Witch who changes her face to a serpent. Channi has had to learn to live with her wits and cunning, skills that will be needed to protect her sister from the most dangerous of her suitors in the trial of betrothal for Vanna's hand in marriage.
An epic fantasy novel of a deep bond of sisters, journeys across oceans and seas and choices that will break one of their hearts. It delves into the idea of beauty and its effects on the one who is seen as beautiful and the one who is seen as monstrous.
A mix of stories such as Beauty and the Beast and Homeric Epic tales, it is a book of love triumphing over what is perceived as ugly. (Lim, E.)
Nightbirds
By Kate J. Armstrong
Publisher: Nancy Paulson Books
Release Date: February 28, 2023
Reading Level: Gr. 8-12
ISBN: 9780593463227
The newest young women of four Nightbirds time has come to kiss their magic to a clientele who can pay. These women are the only ones allowed to possess magic in a world where it is against the law for women to practice magic. They are protected by the Great Houses when in reality they are glorified prisoners led to believe they are treasures to be kept safe not used for monetary gain and breeding tools for the next generation of Nightbirds in Simta, a link in the cycle of social elite and political control.
The Nightbirds are the lottery winners in Utopia. The dark secret kept from the rest of the population as to how everything is so perfect.
It is a lesson that knowledge is power. It is with the newfound knowledge they are not the only girls with power and they have been imprisoned to give off their gift, marry lords of the Great Houses and keep the cycle going by sacrificing themselves unknowingly. (Armstrong, K.J.)
According to The Bulletin of the The Center for Children's Books, readers of Leigh Barudgo or Maggie Takudo-Hall's The Mermaid, the Witch, and the Sea would love Nightbirds. (Tucker, A.)
Spice Road Volume 1
By Maiya Ibrahim
Publisher: Delacorte Press
Release Date: January 24, 2023
Reading Level: Gr. 9-12
ISBN: 9780593126967
Sixteen year old Imani of Qalia is a Shield, a fighter of monsters and defender of her nation. She must go on an epic journey in search of her brother who has disappeared after stealing the precious, magical spice of Qalia. He had been thought dead, until it is rumored he is not only alive but sharing the secrets of the spice with others in far off lands.
Imani is joined by other shields on a mission to return her brother to the Council for punishment in order to restore the family's blemished name.
Imani may not find her brother, but she does find more dwells in her heart and beyond her home nation in this fantastical, historical, action adventure set in the sandy deserts of the Middle East.
Readers of City of Nightmares and Seven Faceless Saints will enjoy reading Spice Road. (Ibrahim, M.)
Starlings
By Amanda Linsmeier
Publisher: Delacorte Press
Release Date: June 27, 2023
Reading Level: Gr. 9-12
ISBN: 9780593572337
Starlings – Amanda Linsmeier
A dark, paranormal fantasy and the story of Kit, a young teenage girl who learns of an entire side of her family she never knew existed. Her father had always claimed he had no family, but after his death she found a grandmother and the small retro town of Rosemont.
The town, the people, and her newly discovered family are perfect, but nothing is as it seems. The women in Kit's family history have always been esteemed. As time moves on, things are not as they appear on the surface.
Readers of House of Hollow and Small Fires will love Starlings. (Linsmeir, A.)
A Tall Dark Trouble
By Vanessa Montalban
Publisher: Zando Young Readers
Release Date: August 29, 2023
Reading Level: Gr. 9-12
ISBN: 9781638930129
Present day twins Ofelia and Delfi live in modern day Miami. They are part of a family of Cuban Brujas (witches) who emigrated to the United States. The twins team up with best friend Ethan and Andres to solve a series of Miami murders using magic the girls Mami had forbidden them to use.
Anita is in 1980s Cuba. Shedoes not want to join the secret coven her mother belongs to.
A fantasy novel of dual time periods, magic, and women finding their inner strength. It is a magical mystery and the lives of three women intersecting over different eras of time.
Readers of The Isles of Gods and House of Roots and Ruin will enjoy delving into the magical world of Ofelia, Delfi, and Anita. (Montalban,V.)
Title: The Third Daughter, Volume 1
By Adrienne Tooley
Publisher: Christy Ottaviano Books – Little Brown and Hachette
Release Date: July 18, 2023
Reading Level: Gr. 8-12
ISBN: 9780316465694
When Brienne, the prophesied third daughter of Velle is born, her oldest sister Elodie's life changes dramatically. She is no longer the heir to the throne.
In her need to protect Velle from the prophecy, Elodie seeks a sleeping potion from apothecary Sabine. Instead of a sleeping potion, she leaves with a vial of tears. Brienne is so saddened she falls into a deep sleep which Elodie is unable to wake her sister.
In this LGBTQ+ romantic fantasy, Elodie and Sabine grow closer as they work to awaken Brienne, New Maiden of Velle. A novel of love, friendship, sisterhood, and political intrigue, The Third Daughter is a must read for readers of Red Queen and Dance of Thieves. (Tooley, A)
Threads that Bind #1
By Kika Hatzopoulou
Publisher: Razorbill
Release Date: May 30, 2023
Reading Level: Gr. 9-12
ISBN: 9780593528716
Threads that Bind #1 – Kika Hatzopoulou
Lo, the youngest of three descendants of the Greek Fates, is a private investigator, using her Fate-born abilities to solve crimes in the city of Alante.
Someone has been kidnapping women, twisting the threads of their fate, and turning them into murderers. Lo allies with the right hand of the Mob Queen, Edei Rhuna to embark on a journey to catch the perpetrator all the while finding a bond forming a bond stronger than she expected.
Lo and Edei find themselves in the darkest, shadiest corners of the city in their pursuit. A must read for fans of Song of Achilles and lovers of Greek and Roman mythology. (Hatzopoulou, K.)
-Jennifir Huston
References
Armstrong, K. J. (2023). Nightbirds. United States: Penguin Young Readers Group.
Benton-Walker, T. J. (2023). Blood Debts. United States: Tor Publishing Group.
Griffin, R. (2023). Bring Me Your Midnight. (n.p.): Sourcebooks.
Hatzopoulou, K. (2023). Threads That Bind. United States: Penguin Young Readers Group.
Ibrahim, M. (2023). Spice Road. United States: Random House Children's Books.
Lim, E. (2023). Her Radiant Curse: An Enchanting Fantasy, Set in the Same World As New York Times Bestselling Six Crimson Cranes. United Kingdom: Hodder & Stoughton.
Linsmeier, A. (2023). Starlings. United States: Random House Children's Books.
Montalban, V. (2023). A Tall Dark Trouble. (n.p.): Zando.
Pau Preto, N. (2023). Bonesmith. United States: Margaret K. McElderry Books.
Tooley, A. (2023). The Third Daughter. United States: Little, Brown Books for Young Readers.
Tucker, A. (2023). [Review of the book Nightbirds, by Kate J. Armstrong]. Bulletin of the Center for Children's Books76(6), 184. doi:10.1353/bcc.2023.0059.