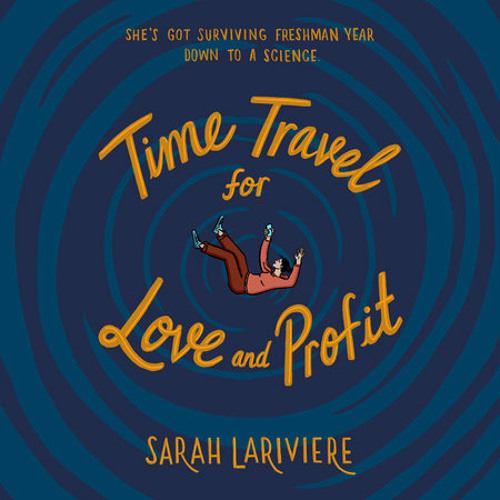 Time Travel for Love and Profit by Sarah Lariviere; Narrated by Kristen Sieh
Listening Library
Release date: January 26, 2021
ISBN: 9780593294017
Nephele distinctly remembers when her best friend broke up with her. It isn't surprising, given that Nephele's peers describe her as "aggressively weird." After all, Nephele has favorite math formulas and shapes. Couple that with the furry arm hair of her ancestors, and Nephele is an outsider looking in. That's why the book Time Travel for Love and Profit so captures her imagination and inspires her to create an app that will allow her to go back in time and re-do her disastrous freshman year.
Continue reading

Amazing Audiobooks (#AA2022) Featured Review of Time Travel for Love and Profit by Sarah Lariviere