Last year, I created a post with some of my favorite cozy mysteries with teen appeal. It's a fact; I love cozy mysteries. I love the relationships in cozy mysteries as many of them are set in small towns or close-knit communities. Everyone seems to know everyone else. Plus, most cozies are part of a series, so once a year you get to hang out with old friends.
If You Want to Own a Store:
Secondhand Spirits by Juliet Blackwell
Lily's a witch who's been on the run, hiding her true self from the world. Now she's ready to settle down. She opens a vintage clothing store in San Fransisco and feels at home. Upon visiting a client, she learns about a local legend. When that client dies the next day, Lily wonders if the legend could be real. Can she help without exposing her secret?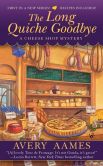 The Long Quiche Goodbye by Avery Aames
Charlotte and her cousin open a wine and cheese store. During the grand re-opening, a murder occurs right outside. When the police identify Charlotte's grandmother as the chief suspect, she starts her own investigation.
Mum's the Word by Kate Collins
Abby Knight is not having a good day, even though she's trying to be cheerful. Someone hits her corvette and takes off. Abby's determined to track down the owner and make him pay, until she realizes that the person driving off might have committed a murder. Going after him seems like a deadly plan, but what if he comes after her?
If You Like Cooking: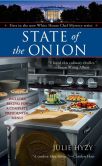 State of the Onion by Julie Hyzy
White House Assistant Chef Olivia Paras wants to land the  job of her dreams – Executive Chef after her boss and friend retires. When she spies a man out of place in the White House, she takes action. Now she's the only person to see the assassin, the Chameleon, and he's not happy about it.
Clammed Up by Barbara Moss
Julia came home to small town Maine to rescue the family business. Unfortunately, a man's murdered on the island where they host their clam bakes. Now, Julia needs the  murder solved ASAP or the business will be turned over to the bank. Can she solve a murder and save her business?
An Appetite for Murder by Lucy Burdette
Hayley dreams of becoming a food critic. When she applies for a job at a Key West magazine, she realizes that her would be boss is the woman she caught with her boyfriend. Crossing that job off her list, Hayley's stunned to learn that Kristen's been poisoned by a Key Lime Pie and she's the chief suspect in the murder.